Inspired by this blog post by Michael Dyer, the author of Family Sleuther, I decided to take a look at the same information in my own family tree. I did a slightly different review, however.
Michael's question: How old were their parents when each of his direct ancestors were born?
My question: How old were each of my direct ancestors at the birth of their first child?
My group is rather small. It includes my parents, grandparents, great grandparents, and great great grandparents. A total of 30 ancestors – 15 men and 15 women.
Here are the results in a "tree" format. (Thanks Michael for the PowerPoint file!)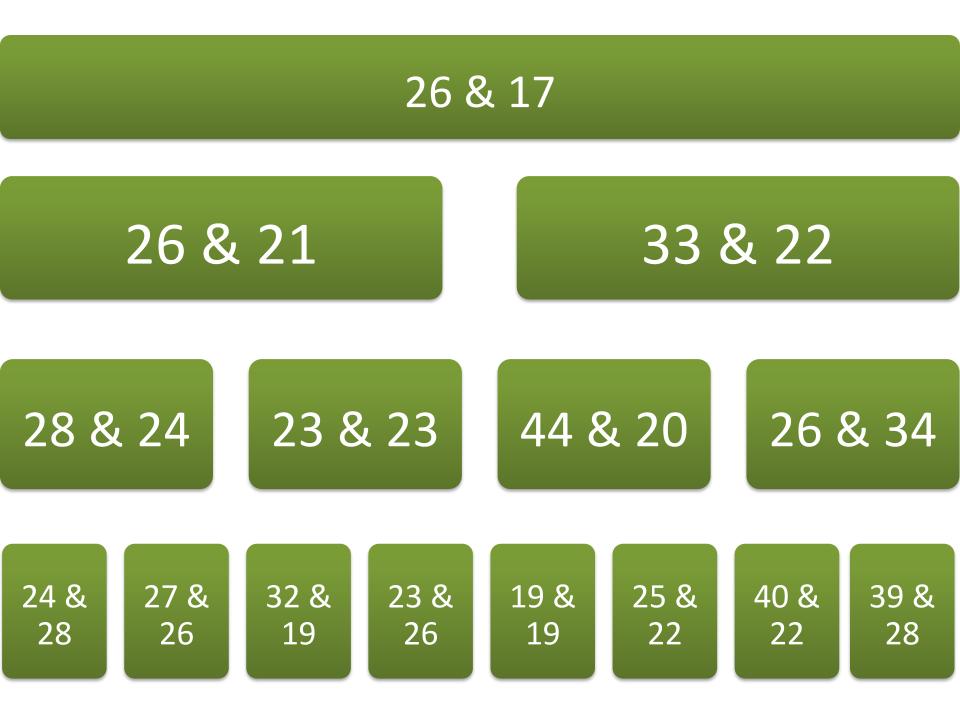 Following Michael's blog post format, here's what I learned.
Average Parent Age
The average age of the fathers at the time of their first-born child was 29. My husband, who loves crunching numbers, helped me figure out the mean age for this group – which turned out to be 26.5.
The fathers that skew the average number toward the high end are . . .
My maternal great grandfather David Lyman Blacker, who was 44 at the time of the birth of his first-born child. He went on to have four more children and was 66 years old at the time of my grandfather's birth in 1889.
My maternal great great grandfather Peter Kieran, who was 40 years old. He went on to have seven more children, with the last being born when he was 58.
My maternal great great grandfather John Myers, who was 39 years old. John had a total of eight children and was 58 years old when his last child was born.
The average age of the mothers is 23.4. The mean age is 23.5, so not much of a difference there.
Youngest Parent Age
The youngest parent age was my own mother – she was only 17 years old when she had my brother.
The next youngest are:
My maternal great great grandmother Margaret Rebecca (Loury) Blacker and her husband Lewis Blacker. They were both 19 years old when their first child was born. Good thing they started early since they went on to have 13 more children!
My paternal great great grandmother Kate (Ziegler) Schenk, who was also 19 years old. She had a total of 10 children with the last one being born when she was 42 years old.
Oldest Parent Age
I already discussed the older fathers under the Average Parent Age heading.
The oldest mother is my great grandmother Kate (Myers) Kieran, who was 34 years old in 1900 when she had twins, a boy and a girl. Both babies were quite ill at birth and the boy, Peter, died at four days old. The girl, my grandmother Nora, survived. Two years later, Kate delivered another baby and then died. The baby died two days later.
---
At some point in the future, I might reassess this information by adding additional ancestors. Even though I do not have complete information for the 4th grandparent level and beyond, it would still be interesting to add the information I do have.
Thanks Michael for this idea! It was fun and motivated me to look at my ancestors in an entirely different way.
Copyright (c) 2017, Lark M. Dalin Robart