Amanuensis Monday is a popular ongoing series created by John Newmark at Transylvanian Dutch.
"Amaneunsis" is defined as "one employed to write from dictation or to copy manuscript".1
Today I decided to transcribe a short biography of Johann Schenck from page 1 of The Family Histories of Johann Schenck and Katharina Ziegler. Johann and Katharina are my second great grandparents.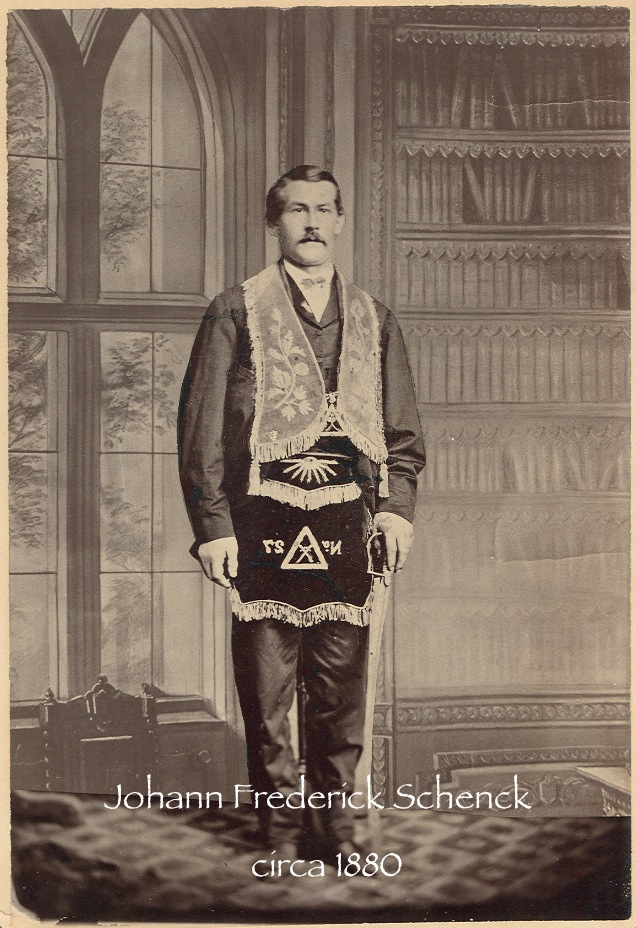 ---
JOHANN (JOHN) SCHENCK was born in Switzerland on 1 Jan 1845.
As of this writing his exact birthplace and parentage have not been
located. According to one of his granddaughters, Katherine "Kitty"
Eisenbart Hathorn he was married first to a woman by the name of
Wuermuth (sp?). They had a son, John H. Schenck, who was born in
Michigan but never married and after the death of his father he
resided at the home of his uncle Christian Schenck. He was
unmarried and died in Red Jacket, Calumet, Michigan. His half-
brothers and sisters were notified of his death which occurred on
11 April 1917 according to the probate record.
John's second marriage was to Katharine Ziegler on 4 Sep 1869
in Houghton, Houghton County, Michigan. They were married by a
Minister of the Gospel, T. E. Weber. The two witnesses were
Christian Schenck, John's brother, and George Ziegler, Katherine's
brother.
According to tradition (no verification) the two sons with
their father emigrated to America when the boys were in their early
years. The related story is that their father died en route and
was buried at sea. It is believed that the two sons John and
Christian located in the upper peninsula of Michigan referred to as
the Iron Mountain Range) located in the Northwestern part of the
state. It may be assumed the brothers were miners coming from and
locating in a mining area, although John's death certificate
records his trade as a butcher but cause of death was consumption
which many of the miners were susceptible to.
John and Christian lived in many small communities in
northwestern Michigan including Hancock, Osceola, Houghton,
Franklin Mine, Quinesse, and Iron Mountain.
John was employed by Clark's butcher Shop at the time of his
death which occurred on April 27, 1884 in Iron Mountain, Dickinson
County, Michigan, leaving a widow with eight children.2
---
I have done some independent research on Johann and will post a blog post in the future that compares this biography against the research I've done.
---
SOURCES
 Merriam-Webster Online Dictionary (http://www.merriam-webster.com/dictionary : accessed 21 November 2016, "amaneunsis." ↩
Janetski, Edithann Rowe, and the Living Schenck Descendants, compilers. The Family Histories of Johann Schenck and Katharina Ziegler. Great Falls, Montana: Privately printed, 1996. ↩