One hundred fifty-one years ago yesterday, my Irish great grandmother Catherine "Kate" (Myres/Myers) Kieron was born in County Galway, Ireland.
Or at least that's the date of her birth according to this record I located at FamilySearch.org.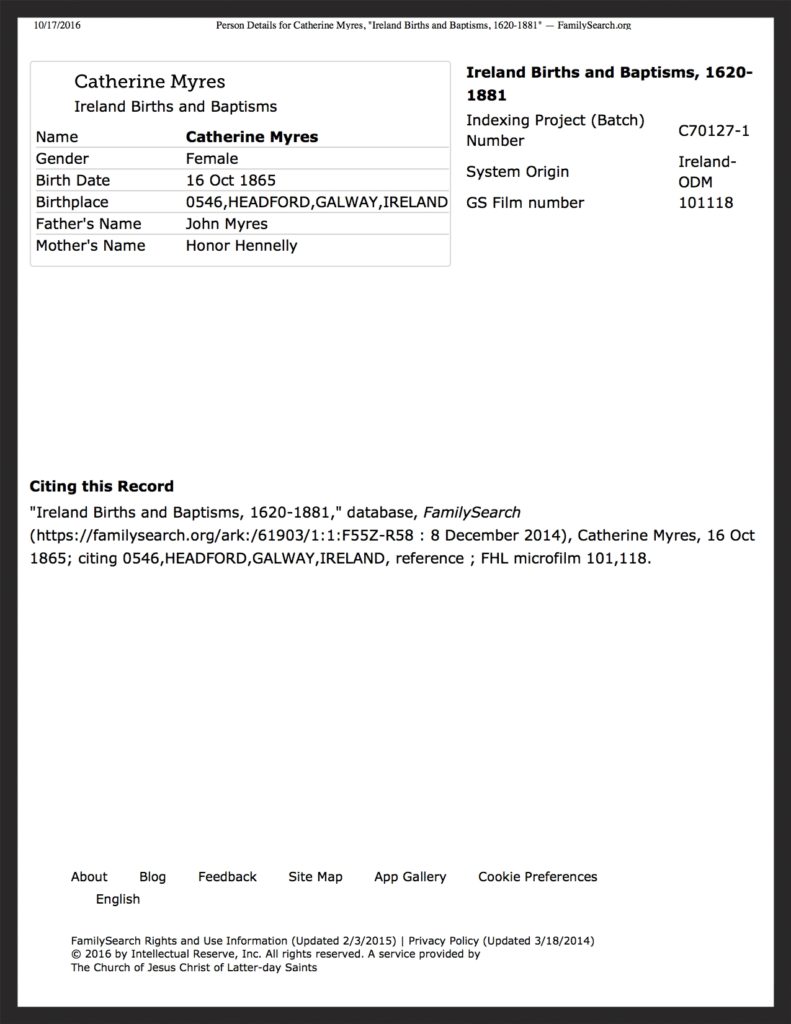 As stated in a previous blog post, there is some discrepancy about her birth date due to the fact that the 1900 U.S. Census record has her born in 1864, the Irish birth record states 1865, and her marriage record in Butte, Montana states 1877.
Clearly I have some additional investigative work to do in order to confirm this record, which is only an index. Ultimately I need to locate the actual record on which this index is based.
But for today, I am happy to simply gaze upon her lovely face – and wish her a happy birthday.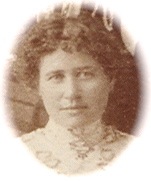 ~ Happy Birthday Kate ~