Two weeks ago today, we stopped in Butte, Montana to see my cousin, her husband – and their adorable granddaughter. We had a short but wonderful visit.
They live downtown so we were able to walk around and see some of the old buildings and even had time for a few meals – dinner on Friday evening at the Metals Sports Bar & Grill located in the historic Metals Bank Building, and breakfast on Saturday morning at Gamer's Cafe, a Butte institution.
Butte holds quite a special place in my heart.
My great grandparents Joseph and Kate (Myers) Kieron immigrated there from Ireland in the late 19th century. Their daughter – my grandmother Nora Marie (Kieron) Blacker – was born there in 1900.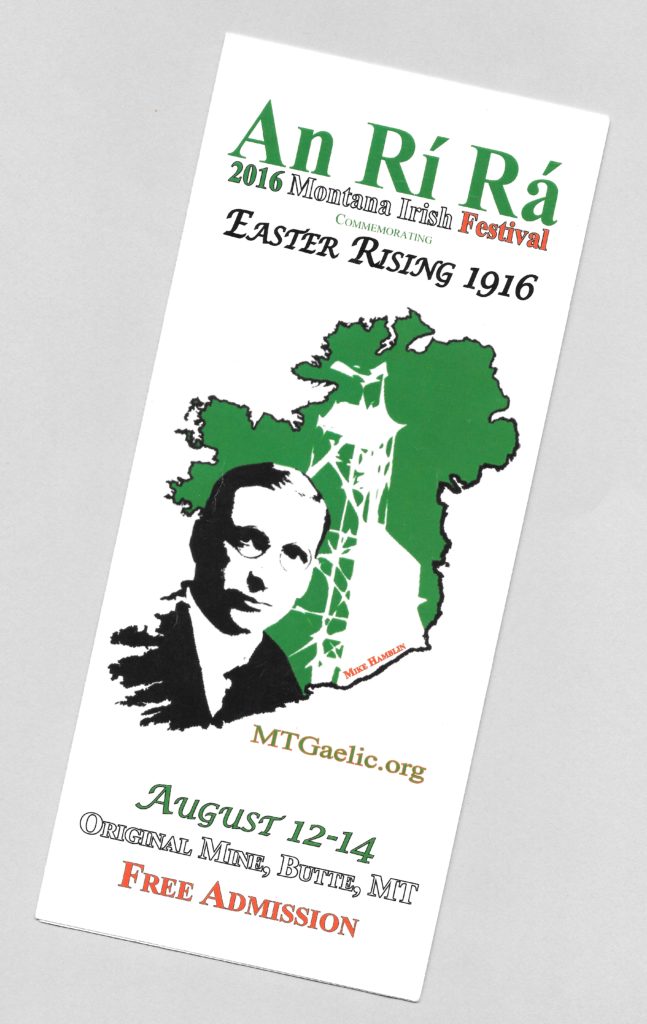 And as luck would have it, we were there on the same weekend of the Irish Festival, which this year was commemorating the Easting Rising of 1916 – which I wrote about earlier this year.
We had some spare time on Friday evening so we headed up the hill to the Original mine – one of only a few remaining headframes left in Butte – where we listened to Irish fiddle tunes and saw a group of young Irish step dancers. As you can see in the picture below, the stage was set up at the bottom of the headframe, also sometimes referred to as a "gallows" frame.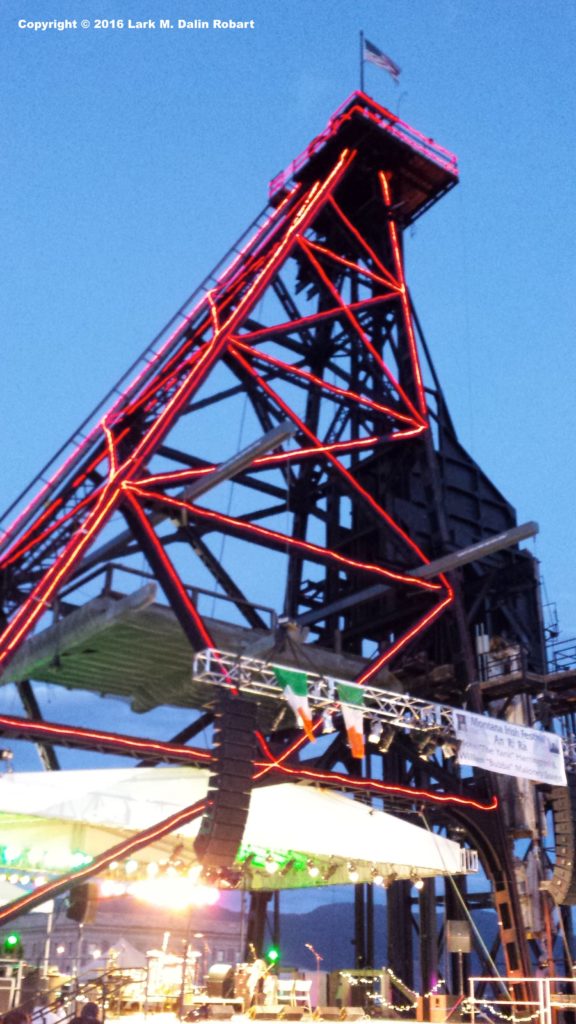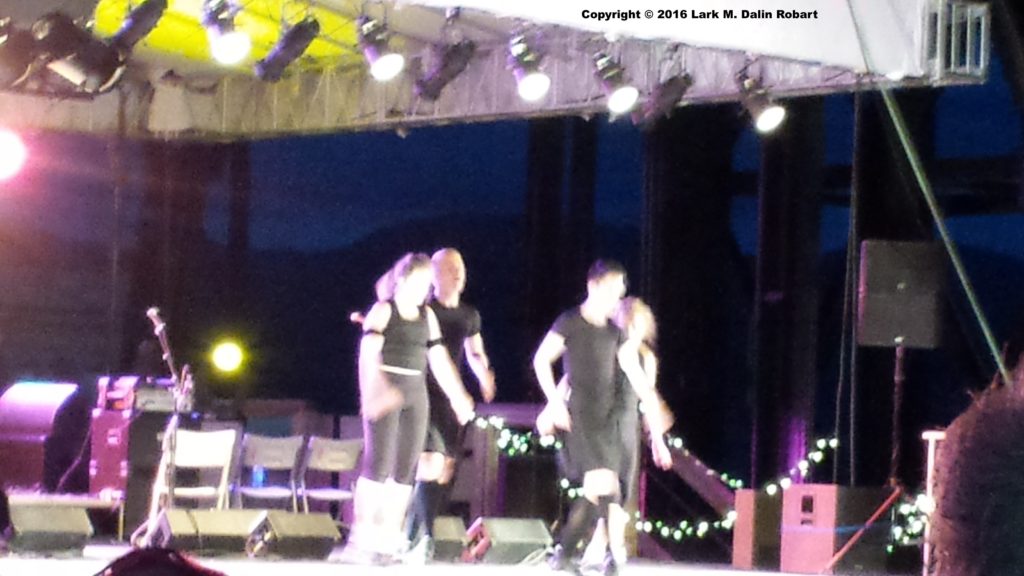 Listen to a wonderful Irish fiddle tune while you finish reading this post.
And as it was a little chilly out, I had to buy a sweatshirt!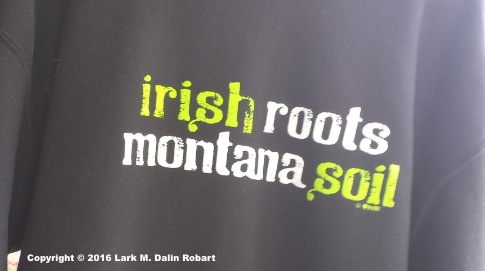 As I sat at the Irish Festival next to my cousin, listening to the tunes, I couldn't help but wonder about our great grandparents and our grandmother.
I know my great grandfather worked in some of the mines . . . but which ones?
What neighborhoods did they live in?
What was life like for them in Butte?
And do you suppose my great grandparents Joseph and Kate ever danced together to fiddle tunes from their homeland?
(I've been doing lots of research since returning home, hoping to answer some of these questions in a forthcoming blog.)
The next morning before leaving town, we visited the graves of our great grandparents at St. Patrick's Cemetery.
I was so happy to share this time and place with my cousin and her family. And I'm already looking forward to our next visit.
Beannachtaí libh go bhfeictear arís sibh.
Until we meet again.